Regular price
$35.95
Sale price
$29.95
Unit price
per
Sale
Sold out
Rich source of EPA & DHA Fatty Acids: promote shiny coat, reduce itchy skin, help strengthen your pet's immune system and support heart and brain health and relieve allergies and joint pain.
DOGS & CATS LOVE Ingredients: 100% non-GMO fish oil made from premium wild-caught sandiness, anchovies, mackerel, and herring in the Atlantic water of Iceland. Our fish oil is neutralized, dried, bleached, deodorized, and winterized to guarantee purity and potency.
100% Pure: natural human-grade, No additives or preservatives, free from a genetically modified organism (GMO-free), independently tested for purity and potency.
Goes great with any meal - a tasty alternative to capsules, raw treats, or soft chews, just pump our fish oil and mix with your dog and cat food.

Made in USA and 100% Risk-Free guarantee
100% Pure & Natural Human-Grade Omega-3 Fish Oil
Deluxe Naturals Omega-3 Fish Oil is human-grade fish oil produced for your pets. It is rich in EPA and DHA that can help strengthen your pet's immune system, support heart and brain health, relieve allergies and joint pain, reduce itchy skin, and promote a shiny coat.
Our Omega-3 Fish Oil is made from premium wild fresh sardines, anchovies, mackerel, and herring caught in the Atlantic water of Iceland. Our fish oil is neutralized, dried, bleached, deodorized, and winterized to guarantee purity and potency.
Our Omega-3 Fish Oil is free from a genetically modified organism (GMO-free), independently tested for purity and potency, California Proposition 65 compliant for safe use, and has no additives, preservatives or fillers added.

Share
View full details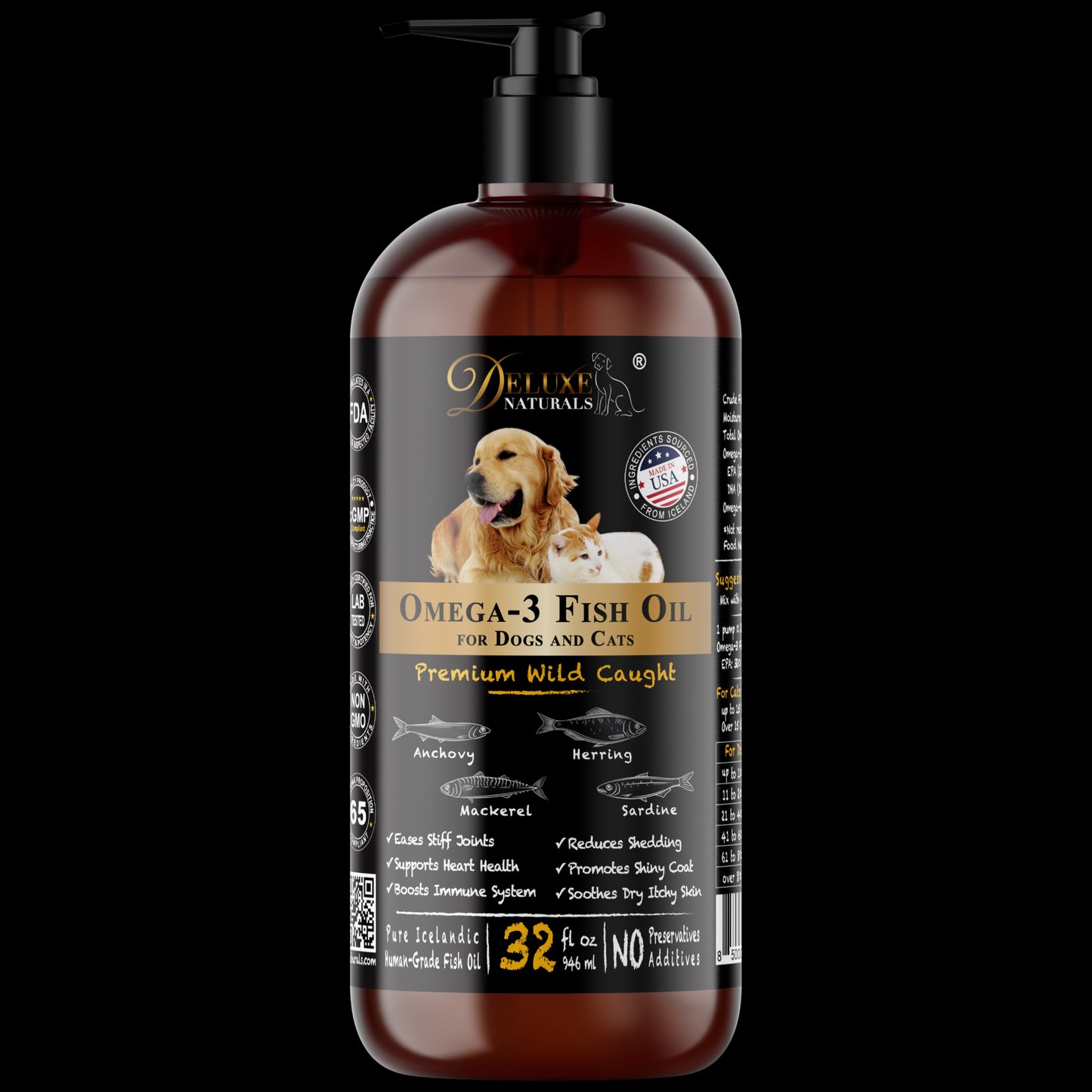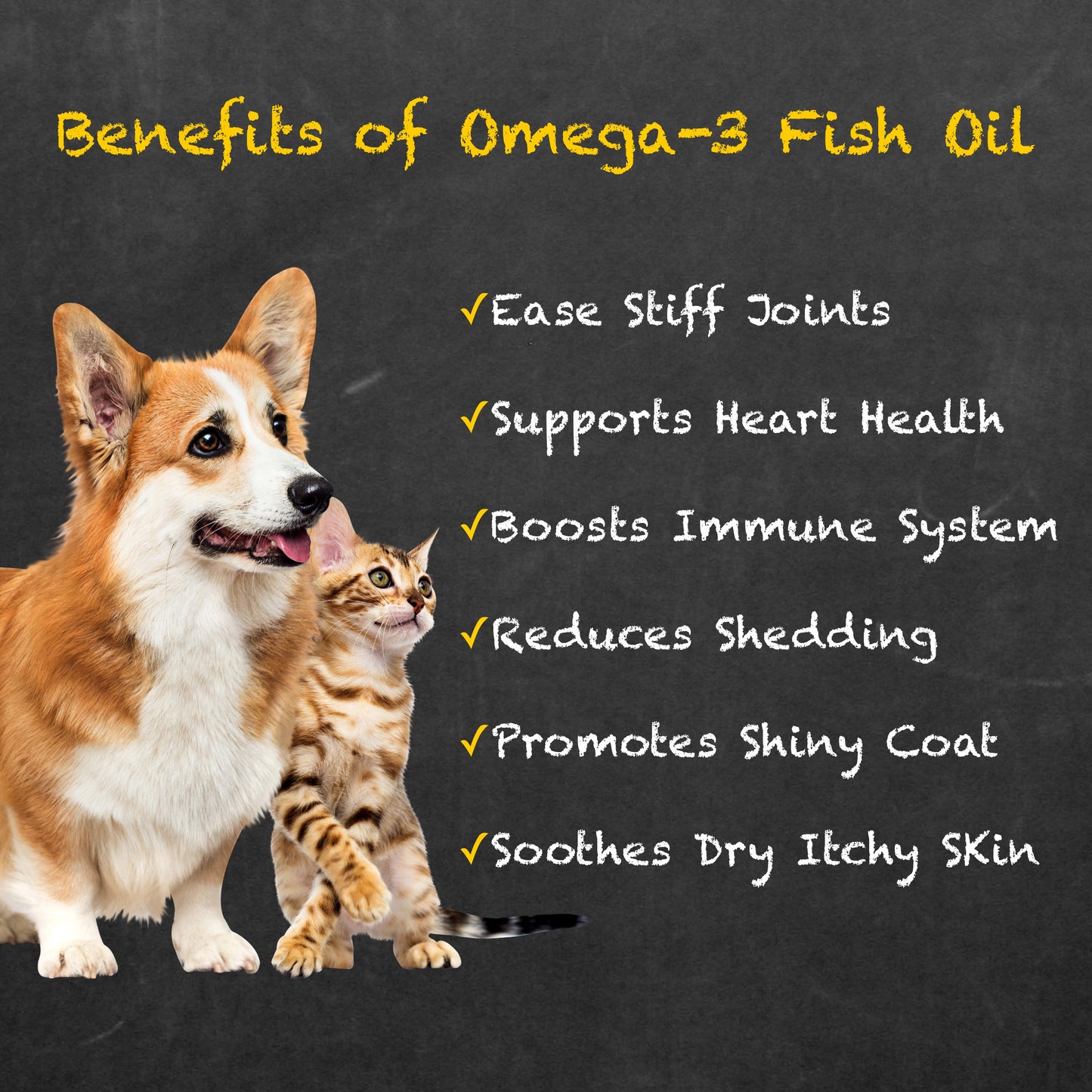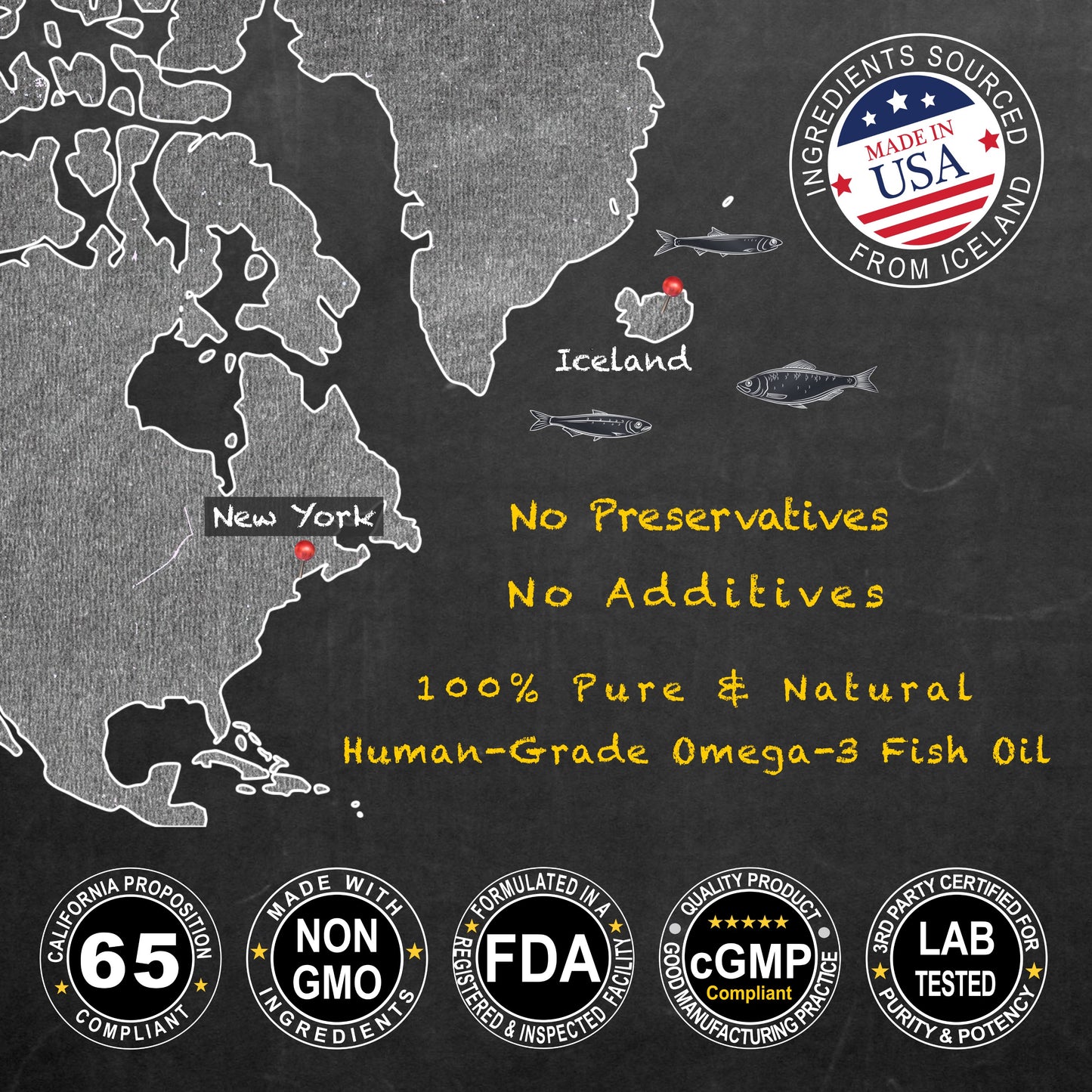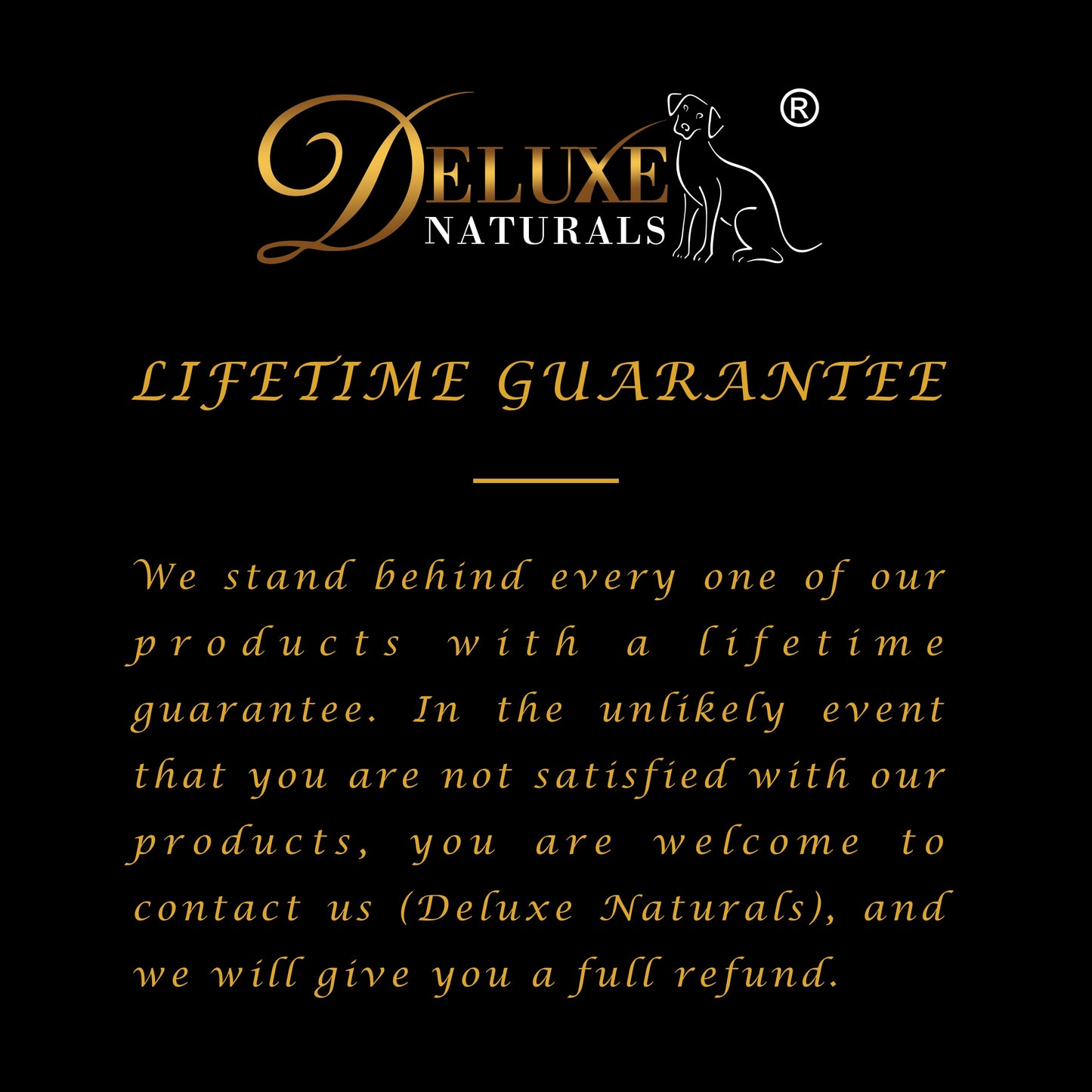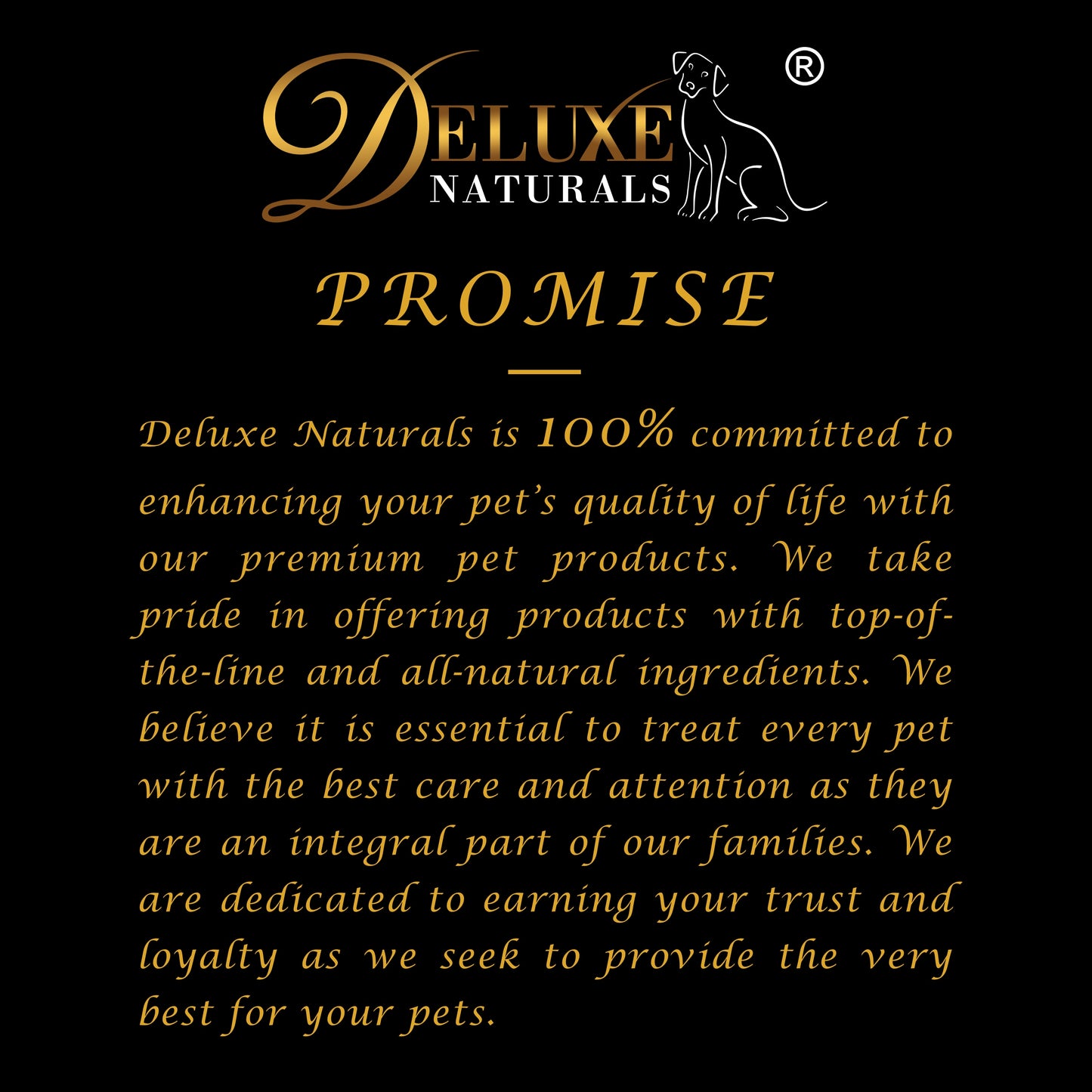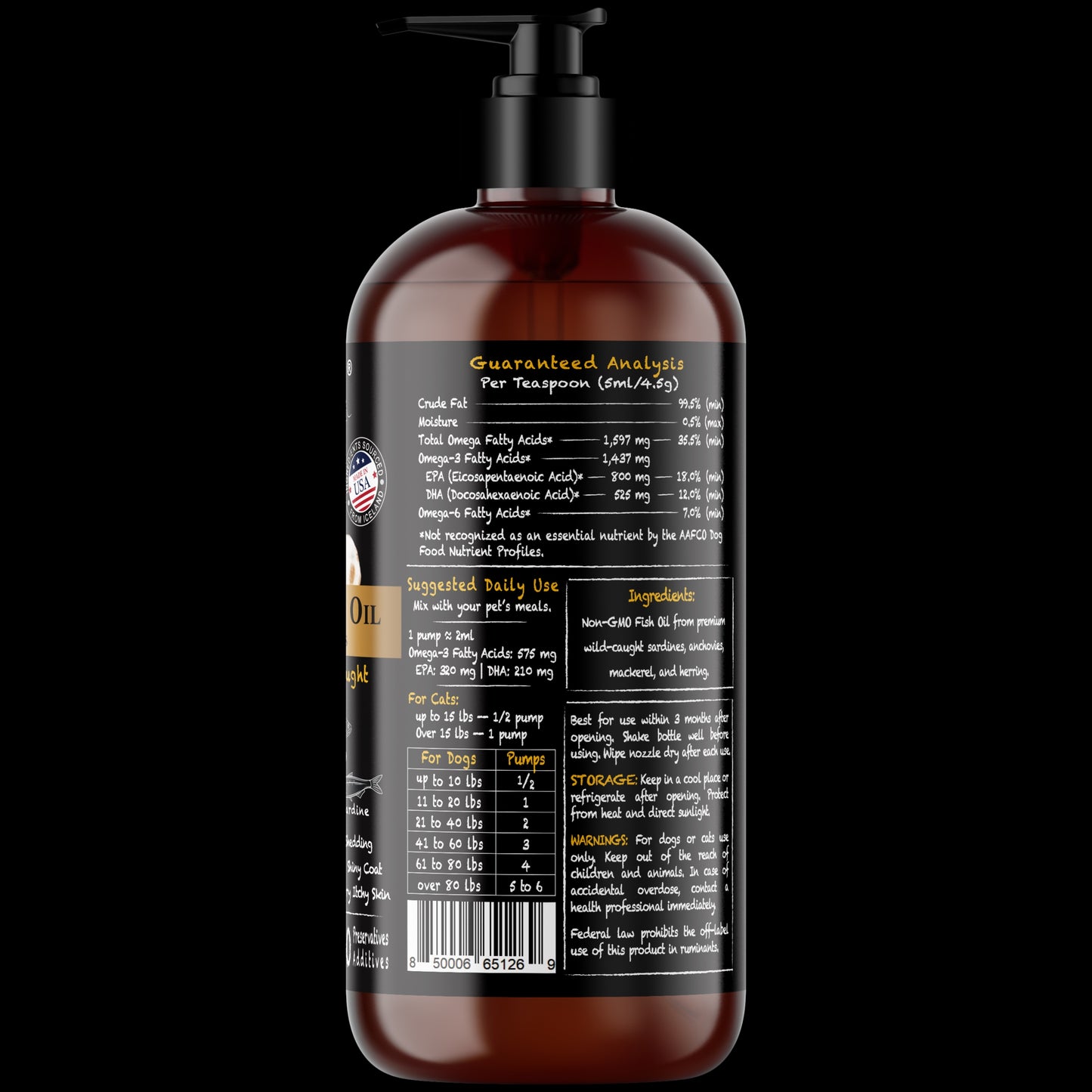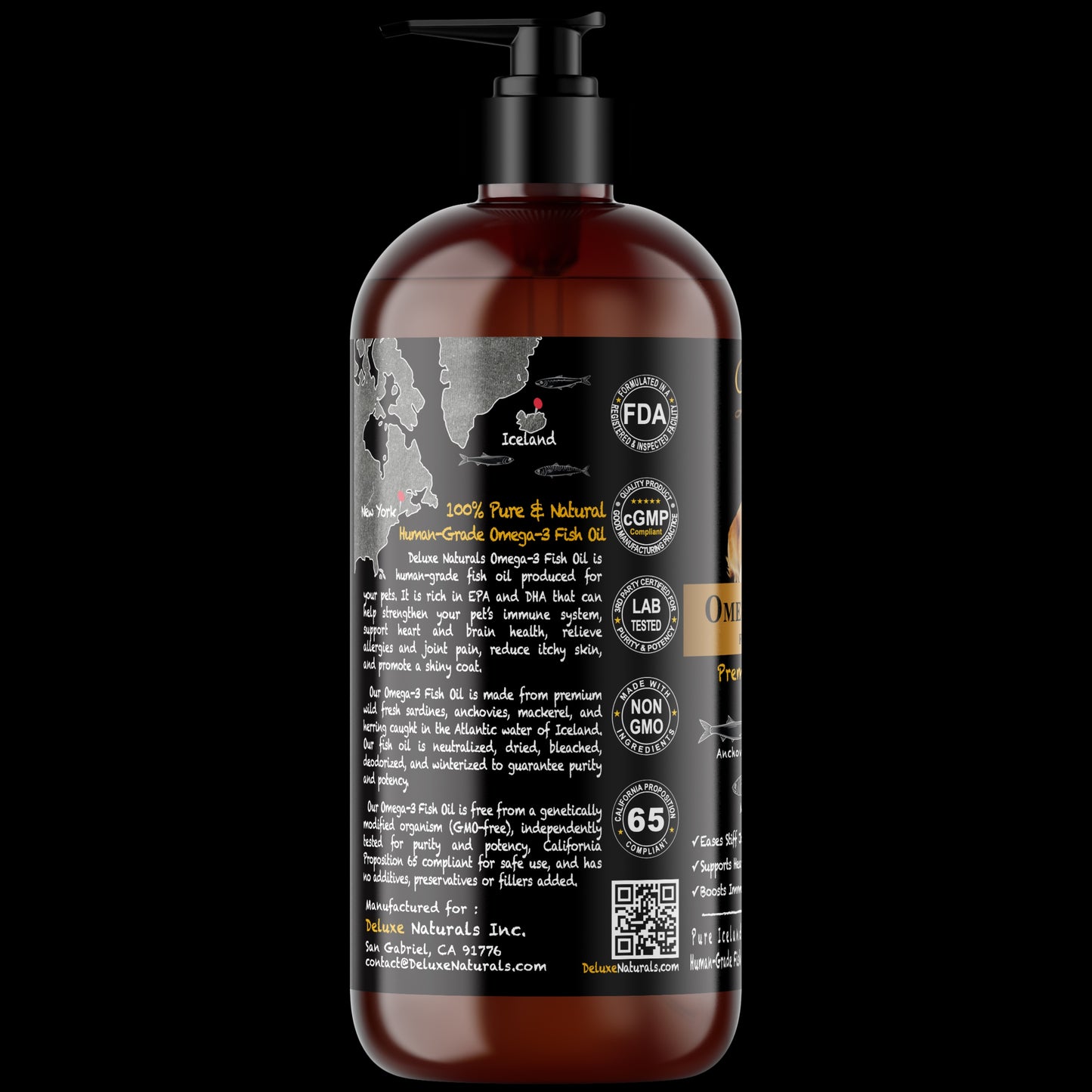 Good Results So Far
We have noticed less itching. Hopefully, this is a long term solution.
Dogs Really Like It
Both of my dogs (big and little) really like this. It's soooo much easier than giving fish oil capsules. The big dog won't eat them unless I coat them in pumpkin. The little dog just has to take them into the dining room and eat them over the rug. Deluxe Naturals is more expensive but much more trouble free. I'm on my 4th or 5th bottle.